5 Things to Do During Downtime at Your Vacation Home Rental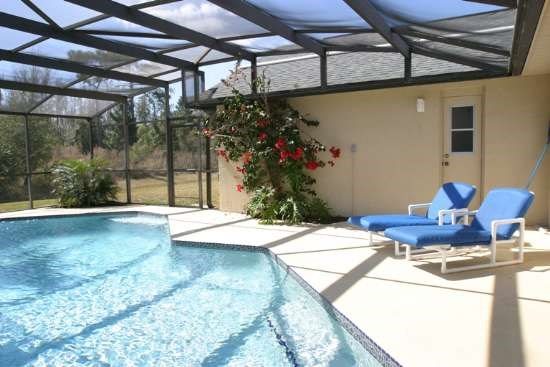 Amidst all the awesome plans and events that you'll likely have on the agenda for your vacation, there will also be some downtime in between. Having some fun and/or helpful ideas during these times will allow you to further maximize your experience. When there's time between amusement parks, restaurants, and attractions, here are some great ideas to try when you're kicking back in your vacation home rental:
1. Use Your Kitchen
While some would prefer to stay as far away from a kitchen as possible while on vacation, your vacation home rental may offer some surprises. Your kitchen will be packed with a ton of new appliances and tools that may actually make cooking a fun change. Cooking your own meals during the downtime will also save you money and time for when you have a busy day on the schedule.
2. Planning
While you're relaxing and taking a break during the downtime, this is the perfect opportunity to plan out the night's activities, or even the following day. There are so many amazing, unique experiences around the Disney area that planning your favorites will be a tough task. This is also a great opportunity to make reservations for certain things that you know will be overcrowded. Use this time to choose wisely for the rest of your vacation.
3. Handle Business
Whether we like it or not, most of our occupations will still require some thought and care even when we're on vacation. Using your downtime productively for work is a great way to alleviate some stress when it comes time to return home. The more you can take care of while away, the less you'll have to come back to.
4. Catch Up With Others
When you're busy with all the fun that a vacation has to offer, it can be easy to forgot about or neglect your loved ones that aren't with you. Use your downtime to catch up on texts, calls, and emails from friends and family who may be checking up on you. They'd probably love to hear about all the fun you're having too!
5. Relax!
Last but not least, it's okay to just kick your feet up and relax for a little while. It is a vacation after all! The craziness of the vacation is surely a tiring change to your normal routine, so you'll want to make sure you're well-rested to take advantage of it. Slow down, take a power nap, and get ready for the next big event!
Written by Steve Casey of Florida Sunshine Vacation Rentals
Look no further for
vacation home rentals near Disney in Florida
! Florida Sunshine Vacation Rentals has thirty years experience providing guests with the best Florida dream vacation experiences possible, as well as a level of customer service that exceeds exceptions. They're based in Orlando with a satellite office in the United Kingdom, so they know how to provide superior service to domestic and European guests.
Feel free to call upon their expert team to provide you with a smooth booking experience for your
vacation rental home, condo, villa or townhouse in Orlando, Florida
or other Florida destinations. We will help you do all of the planning so you and yours can start making memories!
For more information visit
www.floridasunshinevacationrentals.com
.
Interested in writing a guest blog for Florida Sunshine Vacation Rentals? Send your topic idea to

[email protected]

.
All data and information provided on this site is for informational purposes only. Florida Sunshine Vacation Rentals makes no representations as to accuracy, completeness, current-ness, suitability, or validity of any information on this site and will not be liable for any errors, omissions, or delays in this information or any losses, injuries, or damages arising from its display or use. All information is provided on an as-is basis.