Why a Vacation Home Rental Wins Over a Hotel Any Day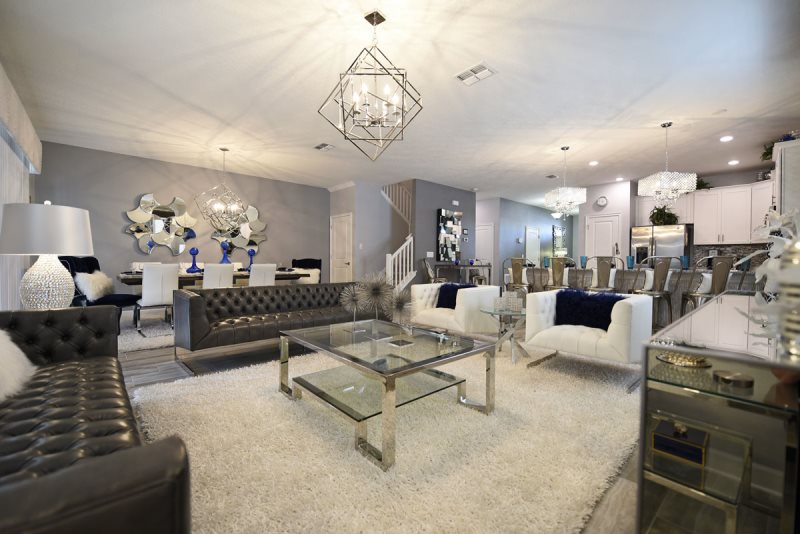 When planning a vacation, you probably start thinking of what hotel you should stay at, but you really should start thinking bigger – what kind of vacation home can I stay at? Vacation home rentals offer so many advantages over a traditional hotel stay. You may think vacation homes are only for the wealthy, but renting one out for a short trip can be very affordable. Here are some reasons why a vacation home rental in Orlando, Florida near Disney beats out a hotel:

More Space
A hotel room can usually one accommodate a family of four – so what happens if you have a family of five, six, or more? Instead of renting separate hotel rooms where your family can't even spend time together, a vacation home rental has plenty of space for your whole family and you can all bond while staying in the same general space.
Better Amenities
Sure your hotel room may come with a mini fridge, but a vacation home rental will have a full size kitchen with all the necessary appliances. It will also have a big TV, DVD player, laundry in the home, dishwasher, etc.
Cook your own meals
Staying in a small hotel room means eating out for every meal which is not only expensive, it's also really unhealthy. You can cook all your own meals and stick to your diet when staying at a vacation home rental and you'll save money.
Laundry
Hotel laundromats are generally overpriced – your vacation home rental will have its own washer and dryer you don't have to share with anyone and you won't need any quarters! This also means you can pack lighter because you can wash and re-wear your clothes.
Community
Staying in a hotel is not really an easy place to make friends as people usually keep to themselves. A vacation rental home is usually located in a small community with other rental homes. That means your neighbors are also vacationing and will likely be willing to chat and share their travel tips and recommendations.
Feels like home
It's easy to start feeling homesick while staying at a hotel but your vacation home rental will feel like a home away from home. It has all the typical things you will find in a home: bedrooms, bathrooms, kitchen, living room, backyard, etc. You will be able to relax in the home and spend time as a family just as you would in your own home.

Click here to check out our affordable vacation home rentals near Disney in Florida and in other areas across the sunshine state.

Written by Steve Casey of Florida Sunshine Vacation Rentals
Look no further for
vacation home rentals near Disney in Florida
! Florida Sunshine Vacation Rentals has thirty years experience providing guests with the best Florida dream vacation experiences possible, as well as a level of customer service that exceeds exceptions. They're based in Orlando with a satellite office in the United Kingdom, so they know how to provide superior service to domestic and European guests.
Feel free to call upon their expert team to provide you with a smooth booking experience for your
vacation rental home, condo, villa or townhouse in Orlando, Florida
or other Florida destinations. We will help you do all of the planning so you and yours can start making memories!
For more information visit
www.floridasunshinevacationrentals.com
.
Interested in writing a guest blog for Florida Sunshine Vacation Rentals? Send your topic idea to

[email protected]

.
All data and information provided on this site is for informational purposes only. Florida Sunshine Vacation Rentals makes no representations as to accuracy, completeness, current-ness, suitability, or validity of any information on this site and will not be liable for any errors, omissions, or delays in this information or any losses, injuries, or damages arising from its display or use. All information is provided on an as-is basis.